Do you like fitness lifestyle and fashion?
Then join our GymSwim team. We are 2 buddies - Dušan Chrástek and David Přikryl and have created this project. It was created for men who like sports and who search comfortable, functional and sexy clothing.
Both of us fell in love with fitness lifestyle more than 10 years ago and practice it on a regular basis. Over time, we have found that we are quite demanding what we wear. Do you feel it in the same way?
And so we have decided to link our current jobs with the GymSwim project.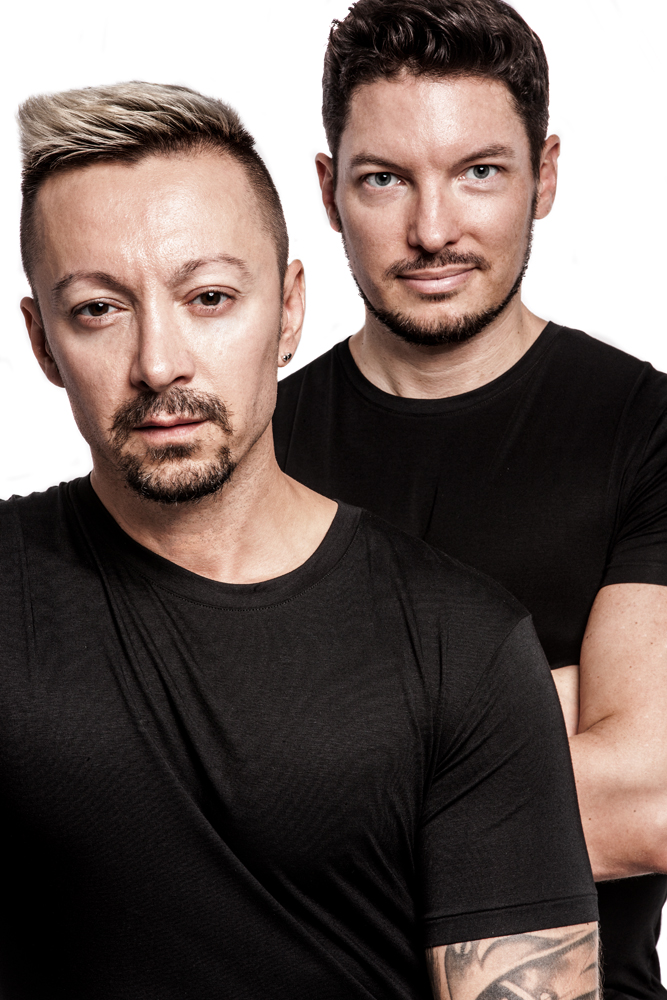 DUŠAN
Dušan is a stylist and image maker. He has more than 12 years of experience in private and commercial styling. He helps his clients to choose the right clothes to look great and to make them feel happy. He knows the current fashion trends. He reflected his experience in the design of his own collections for GymSwim. In addition to these collections, he chooses products of other brands. So the eshop offers only products that Dušan recommends to his clients or wears himself.
DAVID
David is in charge with the operational issues of the eshop. He is responsible for the online marketing and, together with Dušan, is involved in the further development of the joint project.
WHERE ARE WE NOW AND WHERE ARE WE GOING?
For the time being we have decided to offer only swimwear and accessories. We would like to continue with underwear of GymSwim.
WHAT MAKES US DIFFERENT FROM OTHER ESHOPS?
Advisory in men's styling
We are not just a regular eshop. In our blog you will also find advice for your own styling. If you are subscribed to newsletters or are following us on social media ( Instagram, Facebook, Youtube), you will always learn about new posts.
Maybe the online shopping is complicated for you when you can not try anything in advance. You can contact us online (over e-mail or social media) to be helped. We also regularly hold live events in selected stores where Dušan will be present and assist. If you are registered with us, David will let you know about the upcoming events.
We believe you will like our project, we give you the right inspiration, and you will be happy with our collections.
Dušan and David