What do you think about our new Spring/Summer collection 2019? We have asked Dušan, the GymSwim designer, what is the new collection about.
Dušan, what do you think about the success of the first GymSwim collection and what is the new collection about?
I am happy that the first collection was such a huge success. Especially thanks to social media we have made GymSwim brand globally well-known. And I am happy that the people like the styles of our men´s briefs and thongs. I decided to keep the styles in the new collection and come with new colours.
Why did you decide for the camouflage print?
The Army line has a camouflage print. I believe that this print will be the trend also for the next couple of years.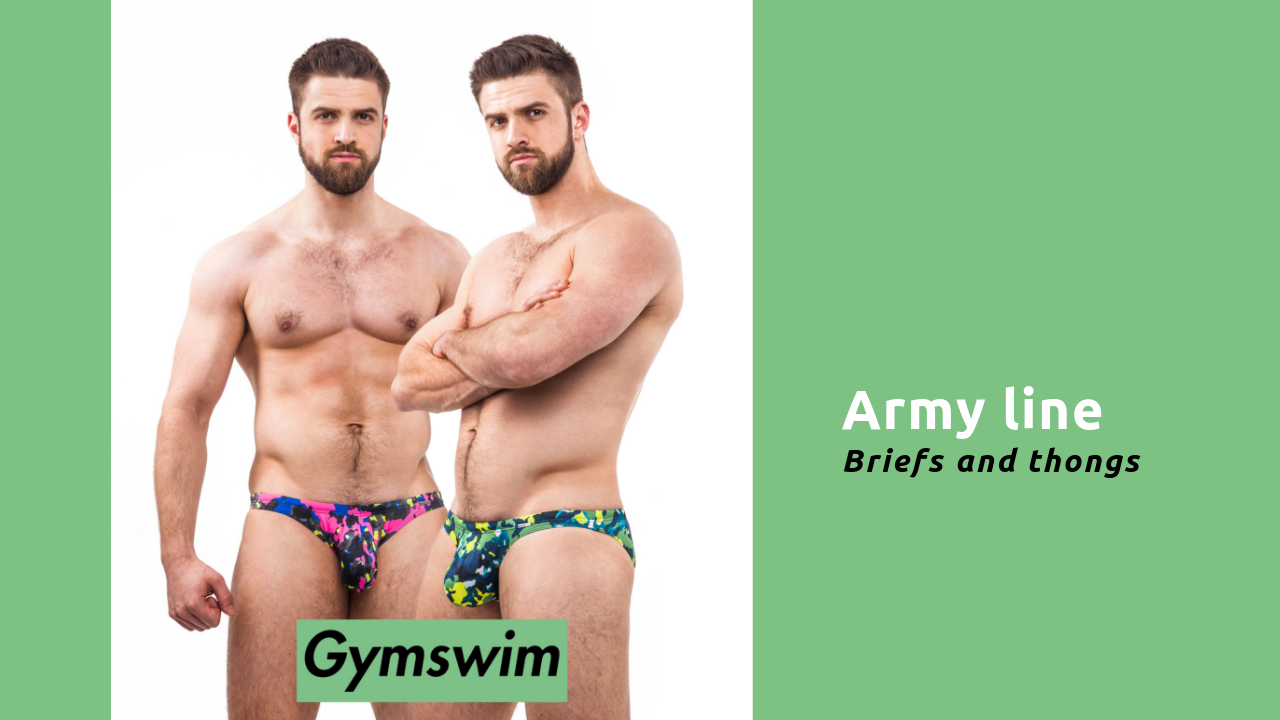 There are also perforated materials in the new collection. What was the inspiration?
Yes indeed. The Olymp line is from the perforated material. As a boy I always liked Greece and Rome. So I decided to give the name Olymp to this line. Thanks to the material there is a lot of airiness and an additional comfort when wearing these swimsuits. You can wear it also as the underwear because the material is easy to wear.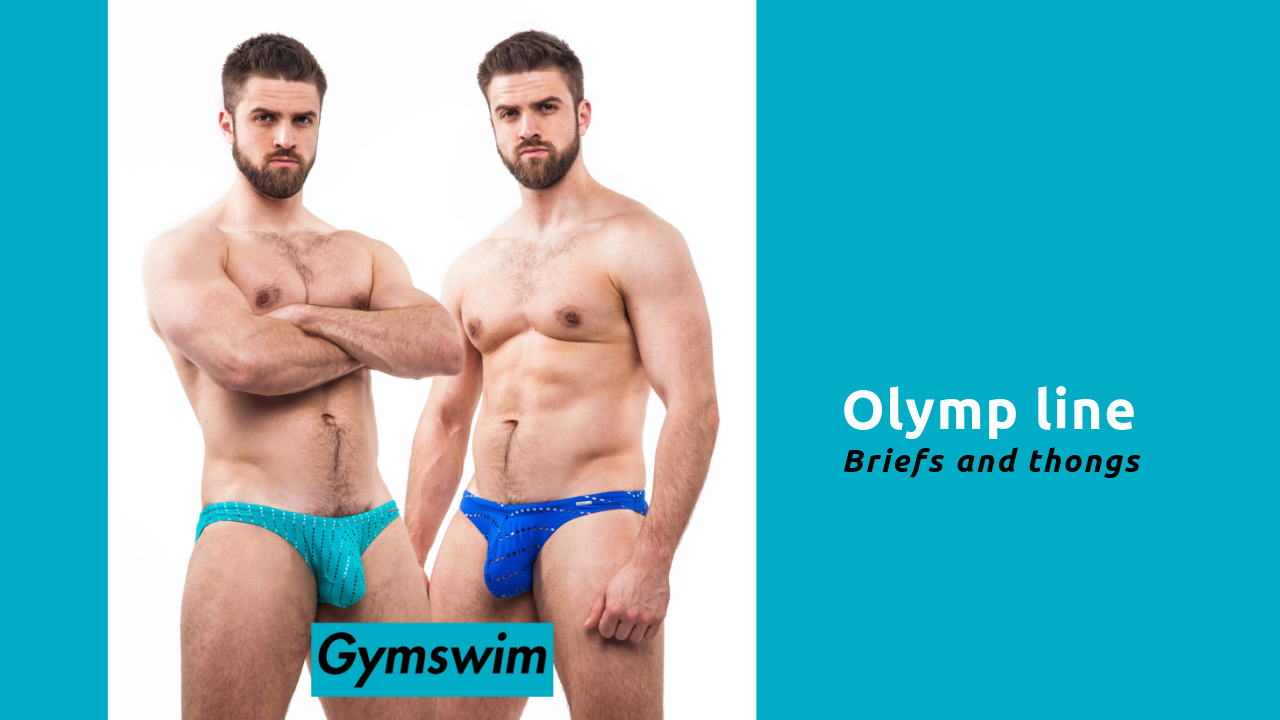 What is the Star line and Universe line about?
The Star line is the limited collection. We manufacture only a few pieces. I have designed thongs in this collection. I like the material because it has a super shine on the sun and it has a totally different colour when you get wet.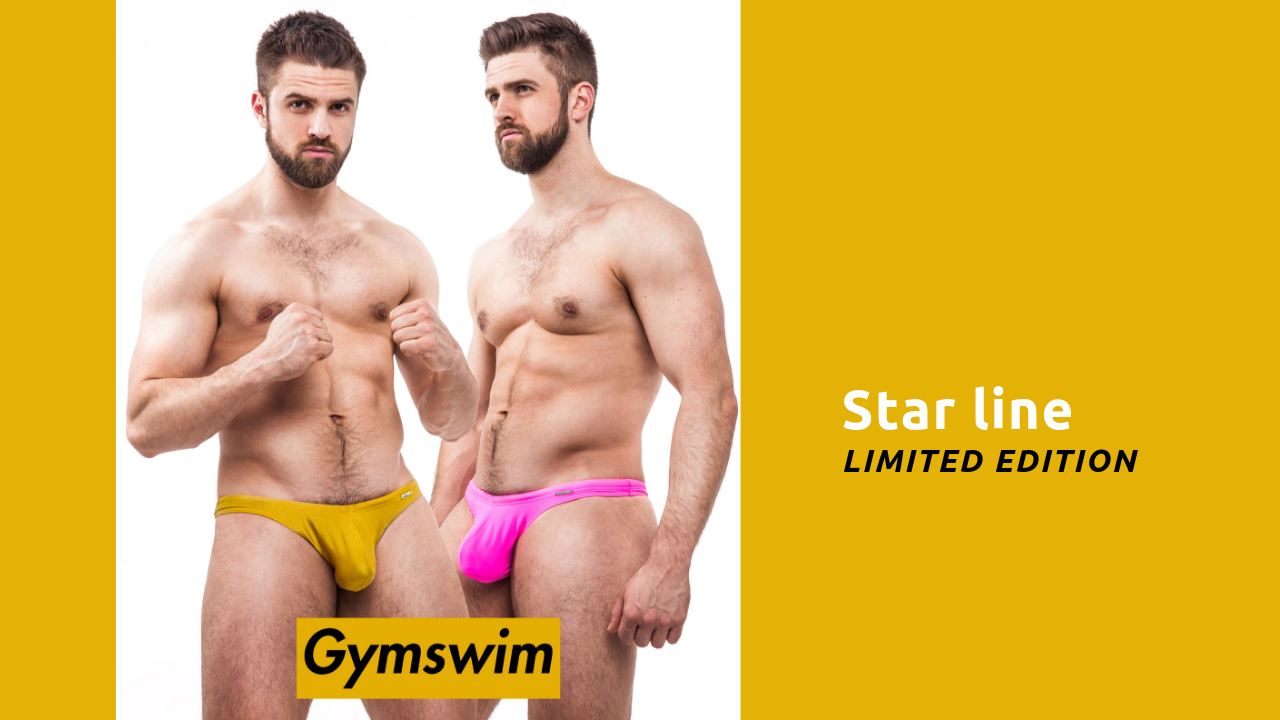 The Universe line is inspired by the film Matrix. This line is for people who don´t like the shiny effect. The swimwear has only the contrast sewing in the front part.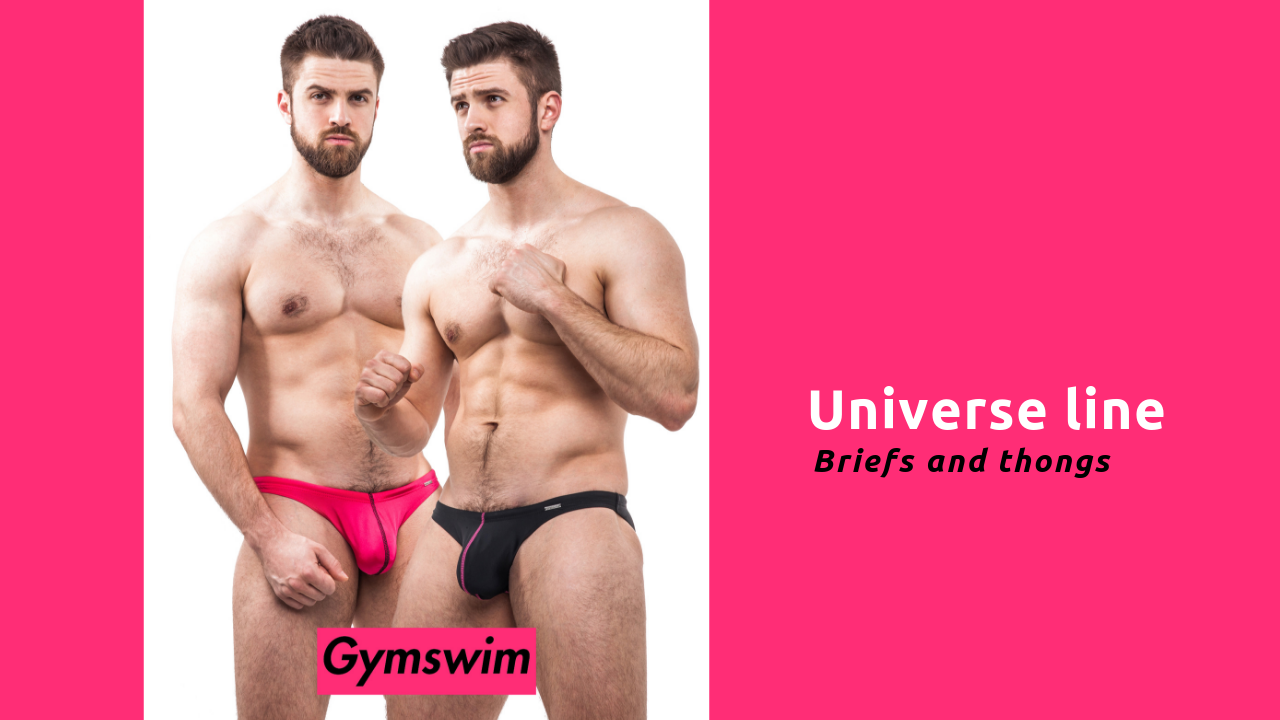 What will be the future of GymSwim brand?
I am happy for having such big fan base for receiving a feedback from our customers. The guys want to share their experience with our swimwear. They often look for a help which swimwear to choose as the collection offers a lot of combinations.
I see the future of GymSwim optimistically and want to come up with new styles and colours in the near future.