Have you ever tried any sexy styles of underwear or swimwear? Dušan, our designer of GymSwim, reveals in his own story how he got to the best men´s underwear and swimwear styles and what he thinks about the comeback of thongs.
When did you get to the bold styles of underwear and swimwear for the first time?
When I started as a stylist, I worked in a men's underwear store. In Prague it was the first store where you could get some sexy styles that were exceptional in Prague in that time. We have been offering German brands Olaf Benz and Manstore which have been on the market for more than 20 years.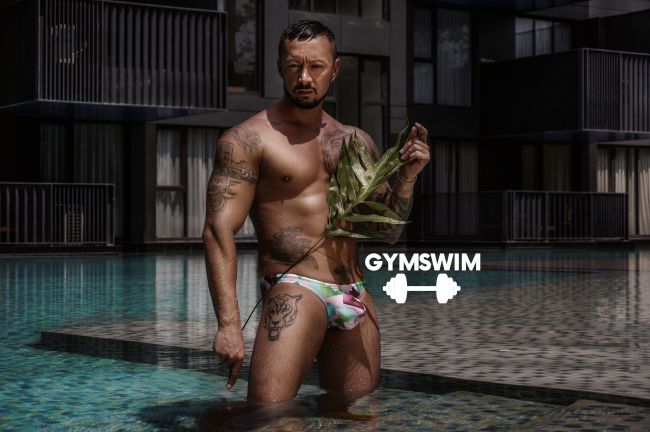 I realized that if I want to sell this product well, I have to try it out by myself. I did it and was surprised how comfortable this underwear was. I really appreciated it in the summer. It was my first experience which I now transferred to the GymSwim brand. Swimwear and underwear should not be made only of high-quality materials but should deliver an absolute comfort for men. Check the Gymswim collection here. >>  
For whom are GymSwim swimsuits?
The Gymswim collection is for a wide audience. 14 years ago I realized that swimsuits are not only about the style and design but also about the quality of materials. We want to deliver an absolute comfort and quality to customers. The GymSwim swimsuits are not cheap. On the other hand the swimsuits will last for many years. 
As I worked with these expensive and luxurious brands (Olaf Benz and Manstore), I was sure that if I would design my own swimsuits and underwear one day I want to be on the same level as these industry leaders.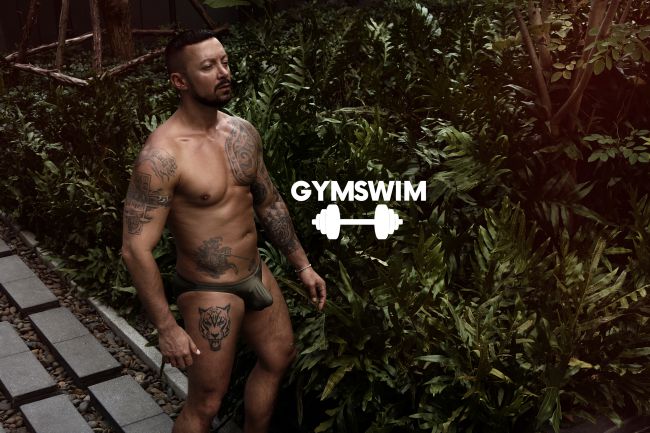 I would be happy if customers were returning because that's how it worked in the shop where I used to work. Whenever a client came in, tried out swimsuits or underwear and discovered its own favorite style then was returning repeatedly. 
And that's my vision. Quality, excellent design, great material. It's like when you are buying a suit. You do not want to search your suit for hours and spend your time in this way. I would like the client to know that its favorite style will be present in every new collection. In this way the customer will not waste the time.
What do you think about the comeback of thongs?
I am very pleased that the thongs celebrate this comeback across all the luxury men's underwear and swimwear brands. This year it will be an absolute boom. This style will be a hit for at least another 5 years. I think that thong swimsuits means foremost a good tan when you cannot undress completely on the beach. Check our collection of swim thongs here. >>
I see men who do not know if they can dress this beachwear in order not to be too extravagant on the beach. Our clients who have already tried out do not have a problem with it. We would love to see this style on more people and not to be considered as a sexual thing.
When do we see more men in thongs on beaches?
It will never happen. We want our clients to know that this is not a style for everyone. It's a product for those who want the comfort, the quality and just to look great. Discover the newest thong collection here. >>